On this page, you can download various logos, banners, photos and press releases of Berlin Buzzwords 2014.
Connect with Berlin Buzzwords
If you would like to connect with Berlin Buzzwords and stay up to date, we are available on several social networks: Become a fan on Facebook, add us to your circles on Google+ or follow us on Twitter to get informed about updates and news. You can also join our Xing Group or our LinkedIn Group and participate in discussions on scalable data processing, search and NoSQL databases. Furthermore, you can sign up for our newsletter to get notification!
Press requests
If you would like to know more on Berlin Buzzwords, receive press releases and announcements, please contact us online. If you are interested in attending the conference to learn more on current scalability topics and would later publish on the event, please contact us:
For general questions on the conference please contact us:

Photos & videos from Berlin Buzzwords 2013
More than 30 recordings of almost all talks can be found on our YouTube channel. Images of all two #bbuzz days 2013 are available on our Flickr account!
Photos & videos from Berlin Buzzwords 2012
You can watch 80 videos on our vimeo chanel and take a look at the pictures of Berlin Buzzwords 2012
Banners
Banner 1 (600x110)

Banner 2 (800x450)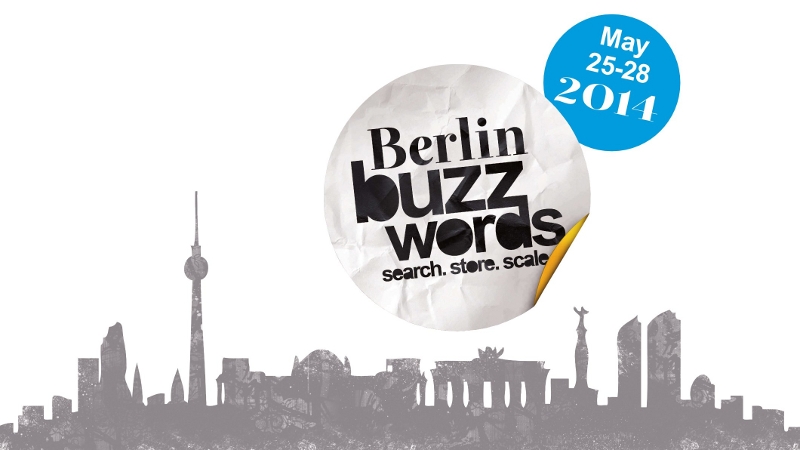 Logo (150x150)