Gold-Partner
Elasticsearch is on a mission to make massive amounts of data usable for businesses everywhere by delivering the world's most advanced search and analytics engine available. With a laser focus on achieving the best user experience imaginable, the Elasticsearch ELK stack - comprised of Elasticsearch, Logstash, and Kibana - has become one of the most popular and rapidly growing open source solutions in the market. Used by thousands of enterprises in virtually every industry today, Elasticsearch, Inc. provides production support, development support and training for the ELK stack as well as as the commercially available native monitoring solution, Elasticsearch Marvel, that gives Elasticsearch users full transparency into the health of their systems. To learn more, visit elasticsearch.com
Silver-Partner

Aerospike aer.o.spike [air-oh-spahyk] noun, 1. tip of a rocket that enhances speed and stability. Aerospike was founded by database and networking industry luminaries who saw a market need for a real-time database that could easily scale without fail. Their goal was ambitious: to build the first data storage and management system with the ability to handle big data at both blazing speed and high scale. The idea was to create a new type of database that combined best practices in both database and distributed technology. Many experts said it simply couldn't be done, and now stand corrected. Today, Aerospike offers the only flash-optimized NoSQL database that delivers predictable high performance with ACID properties for mission-critical, high scale applications. Aerospike's in-memory and shared-nothing architecture scales linearly, consistently processing over 200k transactions per second per node with sub-millisecond latency. Where other technologies fail, Aerospike works.

With over 4 million customers, 7+ million unique products and consistent double digit growth, bol.com is the preeminent e-tailer in The Netherlands. Our visitors generate 15 million clicks each day; a number that is expected to rise exponentially over the next few years. The drivers of this ongoing success are our constant innovation – bol.com invests heavily in groundbreaking big data solutions – and clear focus on future-proofing the shopping experience. Bol.com is a proud member of the Ahold group of companies. At bol.com, innovation is often propelled by our IT professionals. Our 24 Scrum teams – multidisciplinary 'visionary realists' – push the technological boundaries well beyond industry standards and set sprint records that rival Usain Bolt's achievements. We seek out IT talent with that distinctive going for gold mentality. People that share our passion for being the best . And people that can tap into hidden reserves when a development deadline calls for something extra.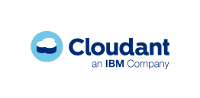 Cloudant was founded in Cambridge, Massachusetts in 2008 by three MIT physicists who at the time were moving multi-petabyte data sets around from the Large Hadron Collider. Frustrated by the available tools for managing and analyzing Big Data in their research, the founders built a distributed, fault-tolerant, globally scalable data layer on top of Apache CouchDB. The service has grown since then. The team now manages and serves mobile and web app data on behalf of thousands of developers and hundreds of customers to their users around the world. More information on cloudant.com

DataStax' solutions power the mission-critical big data applications that transform business and enable life-changing customer experiences for some of the world's most innovative companies, including Netflix, eBay, HealthCare Anytime and hundreds more, including 20 of the Fortune 100. DataStax is the industry leader in developing solutions based on commercially supported, enterprise-ready Apache Cassandra, the open source NoSQL database technology widely-acknowledged as the best foundation for tackling the most challenging big data problems.

As one of the early pioneers, online marketplace eBay has made buying and selling on the Internet popular and defined the process like no other company. Today eBay Inc. is still shaping the future of commerce and is above all a front runner in mobile commerce. In Germany, about 1,000 people are working at eBay, PayPal, mobile.de, brands4friends, eBay Kleinanzeigen, BillSAFE, Shopping.com and Via-Online on innovative ideas, products and services for e-commerce buyers and sellers. In 2013, eBay Inc. was presented an award by the Great Place to Work Institute® for being one of the best workplaces in Berlin/Brandenburg, Germany and Europe. Learn more about ebay Team Technology in Germany: http://technology.ebay.de

Found Elasticsearch is a hosted and fully managed search service built on Elasticsearch. We provide a fast, scalable and reliable search solution which is developer friendly and easy to operate. Customers get their own dedicated Elasticsearch cluster with reserved memory and storage. Clusters can easily be scaled up or down according to needs, and customers only pay for what they use. For production and mission critical environments we provide replication and automatic failover, protecting clusters against unplanned downtime. Learn more on www.found.no
HERE, a Nokia business, offers the world's freshest maps and location experiences across multiple screens and operating systems. HERE inspires a new generation of location services and devices helping more people to navigate their lives with ease and confidence. Built on more than 25 years of experience in cartography and drawing on more than 80,000 sources of data, HERE offers "Maps for Life" for more than 190 countries, voice guided navigation in 95 countries in more than 50 languages and live traffic information for 34 countries. To learn more about HERE, visit http://blog.here.com Since 2006 HERE is present in Berlin and the site has grown rapidly. Currently there are more than 700 employees from 50+ countries working in our lovely office in the heart of the city. Our teams are small, flexible and talented. We help each other out to get stuff done and learn from the other's expertise. We're passionate about what we do and getting even better at doing it. As we value smart people and love to get inspired, we are happy to sponsor the Berlin Buzzwords!
SoundCloud, launched in 2008 by Alexander Ljung and Eric Wahlforss, is a social sound platform that gives users unprecedented access to the world's largest community of music and audio creators. With unmuting the web as its continued ambition, SoundCloud allows everyone to discover original music and audio, connect with each other and share their sounds with the world. In addition, sound creators can use the platform to instantly record, upload and share sounds across the internet, as well as receive detailed stats and feedback from the SoundCloud community. 
WidasConcepts is an innovative IT Solution provider that helps customers to do business better leveraging our industry-wide experience, deep technology expertise and our commitment towards customer satisfaction. Our proven ability to conceptualize, architect and deliver high-end mission critical solutions for our clients in the areas of big data, internet of things, mobility and IT Strategy has earned us industry-wide reputation as a reliable partner.  WidasConcepts' real time big data solution powers some of the biggest banks, large eCommerce companies, utility providers and many more in Germany.  Our mission towards Storage, Search and Analytics is helping transform our clients for the future.
Zalando is one of Europe's largest eCommerce companies, operating in 15 countries. The core of our business is to be cutting edge in each and every of our fundamental pillars: fashion, internet technology and logistics. Zalando AG, which is based in Berlin, operates the international business and takes care of our business development, comprising of management, marketing, IT and administration. At Zalando Technology, we've developed most of the platform in-house including the shop, internal systems and our logistics software. When it comes to development and system operation we mainly use open source solutions and work in small, flexible teams. Our technology teams create Zalando's outstanding online shopping experience, which millions of customers enjoy every day. Learn more about Zalando Technology: tech.zalando.com
Bronze-Partner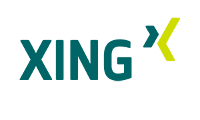 XING is the social network for business professionals. Around 14 million members worldwide – more than 6,7 million of whom are based in German-speaking countries - use XING to boost their business, job, and career (September 2013). XING is a platform where professionals from all kinds of different industries can meet up, find jobs, colleagues, new assignments, cooperation partners, experts and generate business ideas. Members can meet and exchange views in around 50,000 specialist groups, while also getting together at networking events.
Cloudera Enterprise helps you become information-driven by leveraging the best of the open source community with the enterprise capabilities you need to succeed with Apache Hadoop in your organization. Designed specifically for mission-critical environments, Cloudera Enterprise includes CDH, the world's most popular open source Hadoop-based platform, as well as advanced system management and data management tools plus dedicated support and community advocacy from our world-class team of Hadoop developers and experts. Cloudera is your partner on the path to big data.

Crate Data is an Open Source Massively Scalable Data Store with powerful search capabilities. It requires zero administration and lets developers store tabular data, unstructured records and binary objects, as well as query and search live data with SQL. A zero-administration pioneer, Crate Data supports a super-easy rapid install on commodity hardware or in the cloud, with high availability and real-time massively parallel access and processing. For more information please visit crate.io

A customer turnover of more than 150 million euros, more than 500,000 new customers won, hundreds of thousands of adverts and more than 50 million keywords: The secret of crealytics' success is their own PPC software, camato; their expertise and experience over many years with some of the world´s most successful online mail order companies; and their 100 percent focus on data-driven pay per click advertising in the international arena. The world of pay per click advertising is complex, and so alongside excellent PPC skills, they particularly value the transparent communication they have with their customers. Crealytics is the quickest growing PPC specialist in Europe with a turnover of more than 20 million euros and an annual growth rate of over 145%.
inovex shapes, builds and runs high-value IT solutions for mid-sized and major companies. An established competence centre since 1999, inovex delivers bespoke software covering all aspects of Web, Portal and Mobile Development, Business Intelligence and Data Center Services. We have proved our expertise in the realm of classic Business Intelligence Applications such as Data Warehousing and Reporting as well as within the newer areas of the BI Ecosystem such as Big Data (with Hadoop, Pentaho and Datameer) and Search (with Lucene/Solr and Elasticsearch).
Google's innovative search technologies connect millions of people around the world with information every day. Founded in 1998 by Stanford Ph.D. students Larry Page and Sergey Brin, Google today is a top web property in all major global markets. Google's targeted advertising program, which is the largest and fastest growing in the industry, provides businesses of all sizes with measurable results, while enhancing the overall web experience for users. Google is headquartered in Silicon Valley with offices throughout North America, Europe, and Asia.

The Q&A community gutefrage.net is a full subsidiary of the Holtzbrinck Digital GmbH, the Internet holding company of the Georg von Holtzbrinck publishing group. With 18,38 million Unique Users per month (AGOF 2013-11), the online portal has managed to maintain its position as Germany's largest Q&A community. The highly active and dedicated users are what make gutefrage.net as topical and practical as it is. Users looking for help and advice place their trust in the immediate and above all personal support which the community offers on almost all kinds of topics encountered in our day-to-day lives. Advertisers can reach gutefrage.net through the marketer InteractiveMedia. Online advice portals  helpster, comprano, COSMiQ and pointoo also belong to the portfolio of the gutefrage group.

Recruit Technologies is a major affiliated company of Recruit Group -- an advertising, publishing, and Internet Information Services corporate group involved in various markets (job-matching, housing, education, travel, and more).  Recruit Group currently operates in 16 countries around the world and is actively continuing to expand globally.  The mission at Recruit Technologies is to act as Recruit Group's provider for knowledge and tools in the areas of Internet marketing and information technology.

Trifork is known to be a leading full-service supplier of high-quality custom-built applications for organizations primarily in the following sectors: Education & Research, Government & Non-Profit and Profit. Within these sectors Trifork drives software innovation and specializes in the following areas of discipline: Big Data & Search, Mobile, Custom Solutions, Knowledge (Conferences), CMS (Content Management Systems). Trifork offers its clients a complete end-to-end set of services to support the full project life cycle. Trifork's project delivery services cover the creation process from the initial functional-, technical- and graphical designs, through the various development stages, into ultimately application maintenance & support in a production environment. One of Trifork's key success factors for delivering projects on time and within budget is the use of an agile process. Trifork's preferred development approach is based on an iterative development model known as Scrum. To learn more, visit: www.Trifork.nl
Startup-Partner

Atilika is a technology company based in central Tokyo. It is a small team of experienced software engineers and architects who provide leading technical solutions in the field of search, natural language processing and big data analytics to their customers. Atilika offers a combination of own technology products and consulting services. They work closely with their customers — as innovation partners — to jointly develop novel solutions from both a business and technology perspective. Their customers are predominantly large Japanese corporations, but Atilika also works with leading business in the U.S. and Europe across a variety of industries.
Continuuity makes it easy for any Java developer to build, deploy, scale and manage Apache Hadoop and HBase applications in the cloud or on-premise. Continuuity Reactor, its flagship product, is the industry's first scale-out application server and development suite for Hadoop. Based in Palo Alto, Calif., the company is backed by leading investors including Battery Ventures, Andreessen Horowitz and Ignition Partners. The team has built and operated some of the largest Big Data apps in the world.
Event-Partner
GOTO Berlin is the enterprise software development conference designed for team leads, architects, and project management and is organized "for developers by developers". As software developers and architects ourselves, we wanted to craft the ultimate conference.  
The result is a high quality conference experience where a tremendous amount of attention and investment has gone into having the best content on the most important topics presented by the leaders in our community, staged in an intimate environment needed to support as much learning and networking as possible.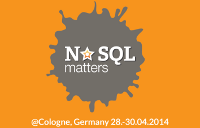 The fifth edition of NoSQL matters will take place on 29 and 30 April 2014 in the KOMED in Cologne, Germany. NoSQL matters is expecting two great days of mind blowing talks, various opportunities to network with other experts and lots of possibilities to extend your NoSQL and Big Data knowledge. NoSQL matters will cover a broad spectrum of topics, including new products, use-cases and field reports of day-to-day operations of NoSQL infrastructures.
Media-Partner
The dpunkt.verlag in Heidelberg was founded in 1995 and has become one of the leading publishers of literature. dpunkt offers books and magazines, printed and digital, for the professional computer scene and for photographers.

Golem.de is a web portal of Klass & Ihlenfeld Verlag GmbH for news from the IT sector. In addition to the news from the IT world it offers other topics, such as a video or photo portal. In addition, own forums are available to all articles in which readers can post comments. The offer reaches around 1.67 million users and is visited each month around 8.34 million times.
JAXenter is a platform dedicated to software developers and architects, delivering the latest news and analysis of developments within the industry, including Enterprise Architecture, Java, Web Development, Agile, Big Data, and more. Alongside this comprehensive editorial content, we also offer exclusive videos, as well as the publications Java Magazin, Eclipse Magazin, and Business Technology. More information can be found at: www.jaxenter.de.
O'Reilly is the German subsidiary of the internationally successful publisher O'Reilly Media, Inc. We provide information on important and cutting-edge technologies - through the publication of high-quality books, digital content in the form of eBooks, and web offerings and conferences.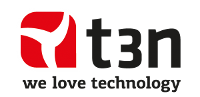 t3n magazine is a journal and a web portal with a focus on new technologies. The magazine is published quarterly in a print run of 25,000 copies. The publisher is  yeebase media headquartered in Hanover.
The "web & mobile developer" magazine from the publisher Neue Mediengesellschaft Ulm mbH provides practical knowledge for professional software developers on a monthly basis. "web & mobile developer" is Germany's leading journal for developers of web and mobile applications and provides orientation in a fast changing segment.